DeLorean released the legendary DMC-12 in 1981. In 2022, the Alpha 5 should come to hit our roads.
If there is one brand that no one expected to see reborn as the automotive world becomes electrified, it is DeLorean. The company, famous in the '70s and '80s, went down in history with the movie Back to the future It was released in 1985 and gave prominence to a car that became as legendary as the feature film itself: the DeLorean DMC-12.
But now, nearly 40 years after the release of the first movie in this saga (which will feature three) DeLorean is trying to rise from the ashes and takes on an even more ambitious bet. The brand is really hoping to succeed in persuading a whole new audience with its Alpha 5, an electric car that nonetheless incorporates the tokens of the DMC-12 and the brand in general.
An ultra-modern car for a futuristic brand
And according to the models of the 80s, the Alpha 5 was delivered with butterfly doors, which is a must. At speed, the car can cross the 100 km/h mark in less than three seconds (3 seconds). It was already announced in April, and thus DeLorean's return was confirmed by the first images of a prototype released by the brand.
If the lines were no longer the same as on the DMC-12, DeLorean invited Italdesign, the design company belonging to the Volkswagen Group that already in the 1980s helped the brand achieve the DMC-12. So it was in the form of a wink, more of a carbon copy, that the world discovered Alpha 5. Yesterday. A car with curved lines, much lighter than the corners of the DMC-12, which would have made all the charm of the car at the time.
The first images we got of the car finally show a model "for its time" that isn't revolutionizing things nor trying great innovations. While the DMC-12 is associated with the future in the collective imagination (or at least it was), the Alpha 5 is the car of today, with a touch of nostalgia.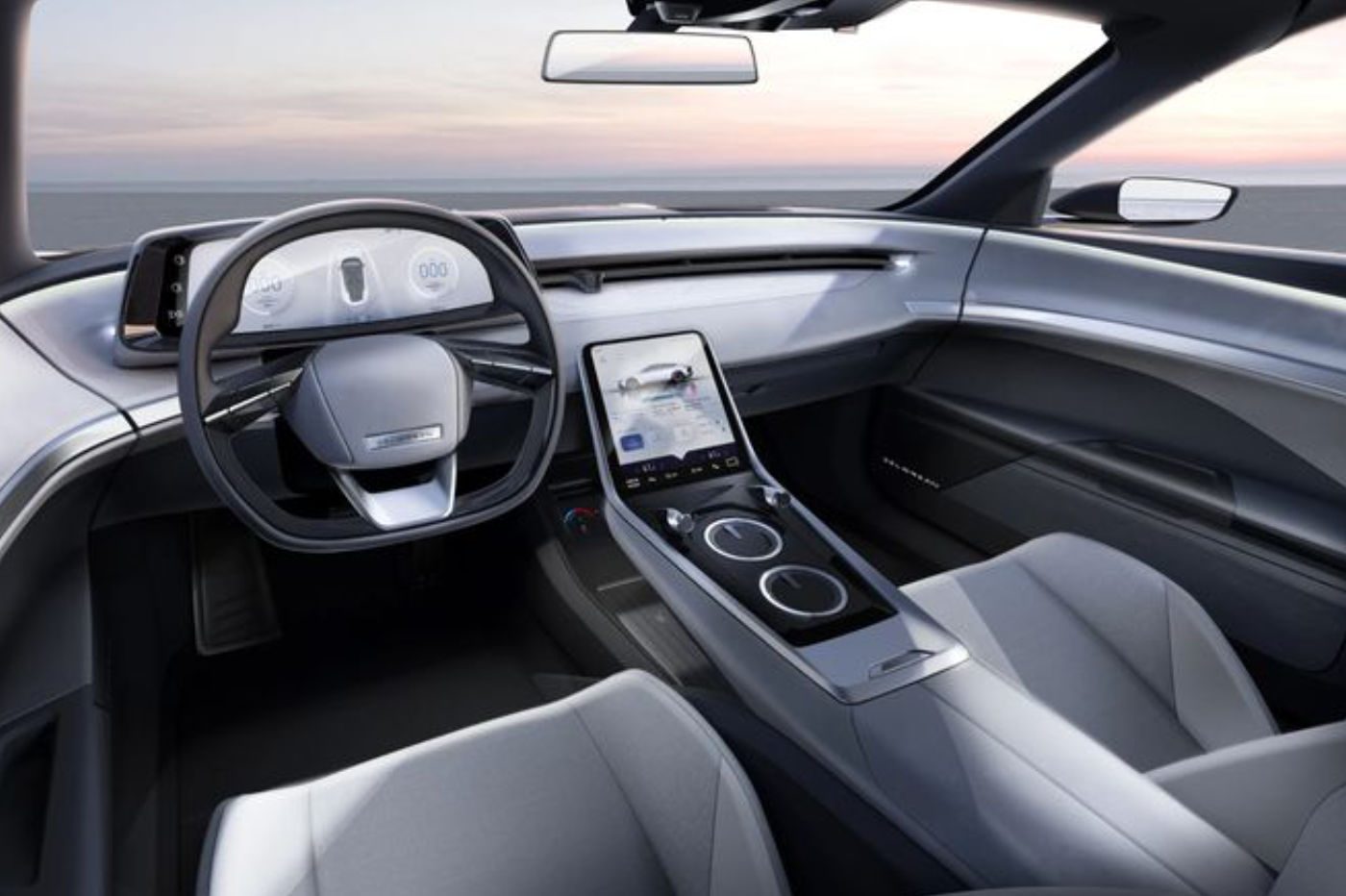 Full show on August 21
But in addition to the photos, which already give a clear idea of ​​what the car will be like, DeLorean shared several technical points related to his car. Thus, the Alpha 5 will be delivered with a 100 kWh battery, for an estimated range of 480 km. Currently, DeLorean has not announced whether options will be available in addition to this "basic" configuration.
If these first pictures allow to give an overview of the car, it will still be necessary to be patient before getting all the details of the car. In fact, DeLorean announced that Alpha 5 will be presented as appropriate at Pebble Beach on August 21.